A friend of mine spent some time yesterday making me some sewing needles to test out. He brought them over this morning, and I cleaned up the one I liked the looks of best and started a new dress :)
These were snipped from 14g steel sheet, and then he repurposed a punch intoa much much much smaller punch to do some of the eye holes. He said he also ground some of them through with a diamond burr on his dremel, and tried one with a teeny tiny drill by hand. Same result as the dremel, just took ages.
He's working on some in a few other materials - tin, bronze, bone - but wanted me to try out the steel ones right away. Figured I'd show you all, and ask if anyone had any research to share on needles - sizes, materials, techniques for making them, experience making them, etc.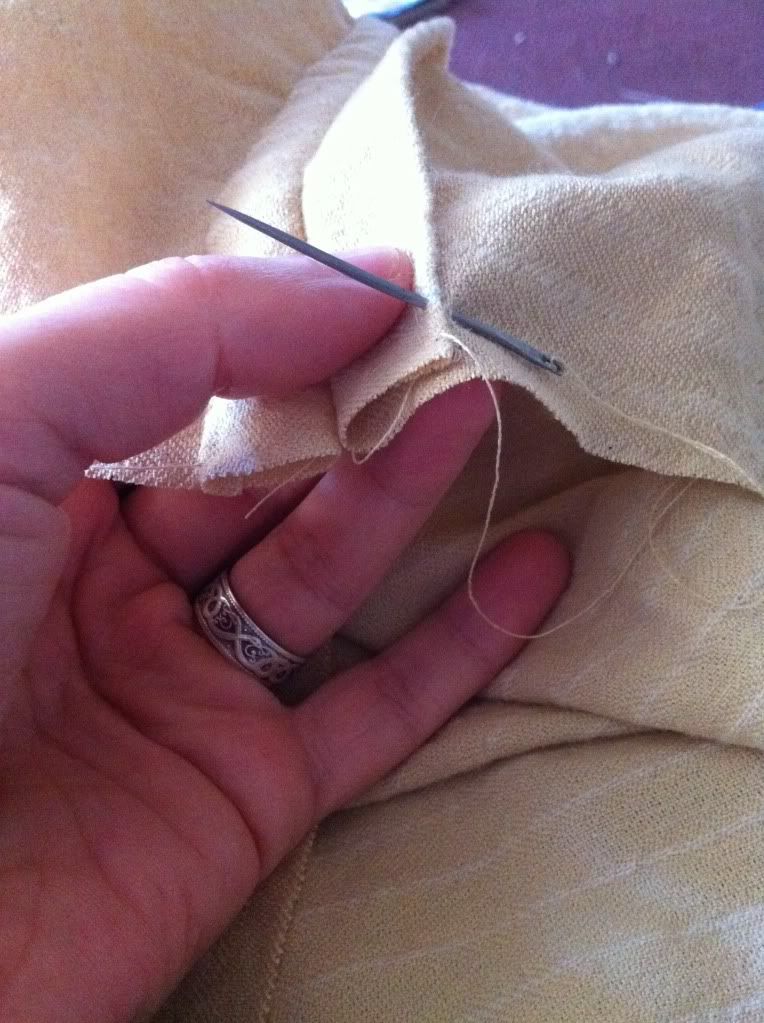 (My apologies for the gigantic image sizes!)