Hello... this is my first post on this forum. I'm a bladesmith living in northern Wisconsin that has taken a strong interest in the historical making and use of iron. Right now I'm interested in the early Iron Age (Continental Europe) and hammer-hardened iron blades. I've recently learned that phosphorus content is an important element to iron's ability to work harden and I have in my possession some wrought iron from an abandoned grain elevator that shows a linear relationship of phosphorus to stock size... the larger diameter... 1.5" in diameter is quite high... up to .8% with a drop off as size goes down. So I've been playing with work hardening this stuff into blades to see how they perform.
My question is about technique and if anybody here has played with this concept or has any relevant information on work hardening techniques for iron. So far I've made a knife from the smaller stock that is, if I recall, 0.5% P. The knife holds an edge well when cutting fibrous material (rope, soft plant material, cardboard, soft wood) and has now become my favorite knife to carry. I haven't yet tested it on hardwoods. It doesn't do fine cutting all that well due to the unrefined nature of the iron. I haven't done any refinements other than just forging the bar stock down to blade size. Here is this knife: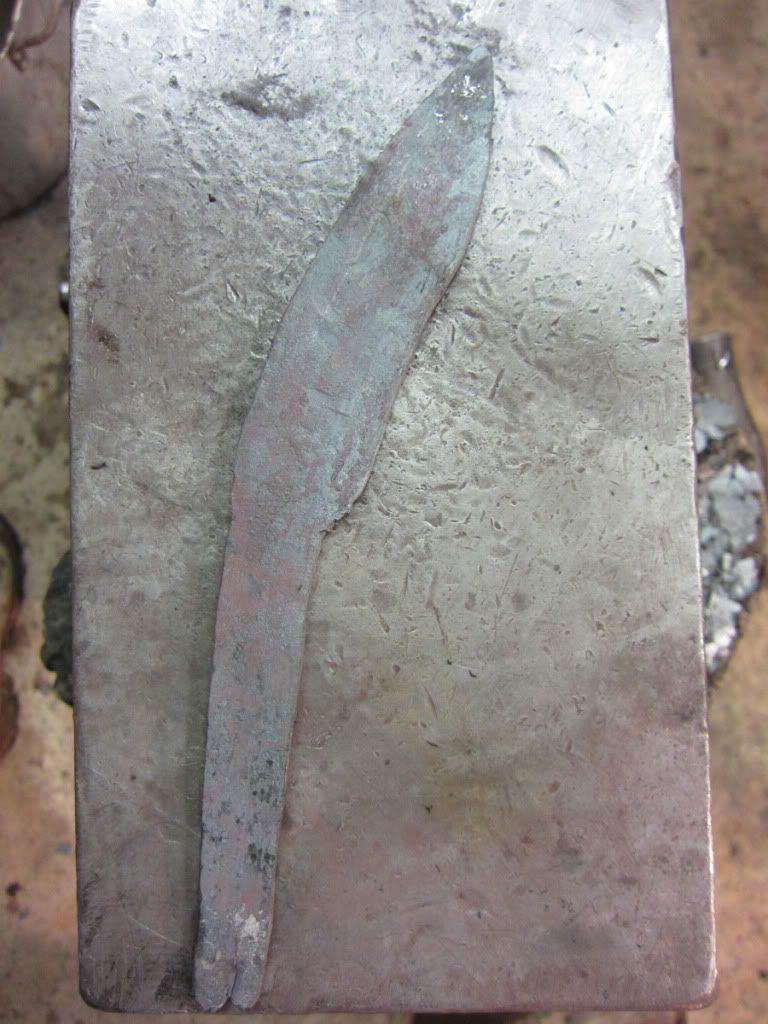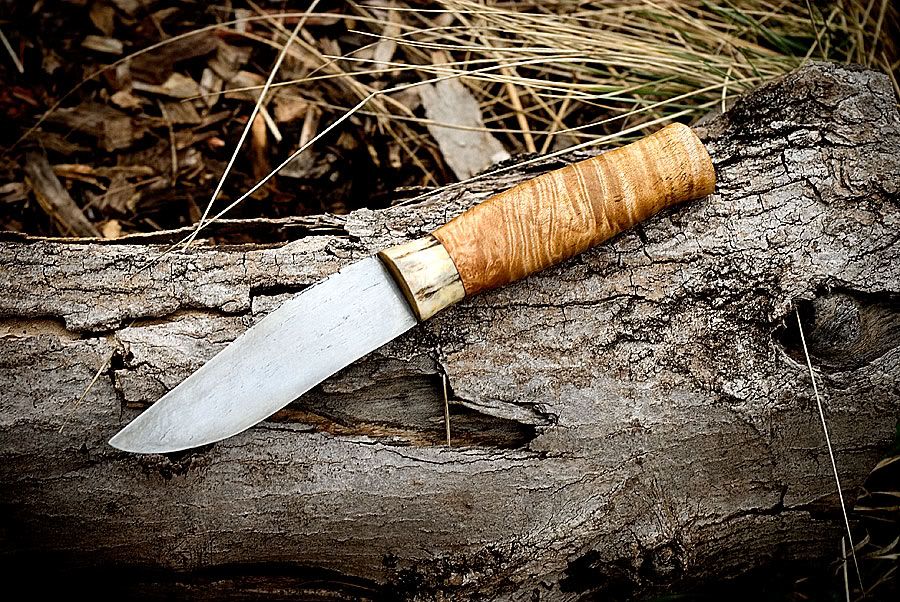 I'm also working a La Tene inspired, lenticular 'short sword' with 20" blade and 1/4" at the base with modest distal taper. This was forged from the 1.5", very high P stock. It is very, very slaggy stuff that really needs refinement as it cold shorts worse than any wrought I've ever worked with,,, but I wanted to see how the blade would work as is. I also didn't want to lose phosphorus through the forge welding that would be required. I decided to go with a lenticular cross section as it seems to me that this profile would lend itself best to hammer hardening since there is no spine to be destroyed by cold forging the spine for stiffness. So far I've only cold worked the spine.. which hasn't yet helped! I've tried taking the blade and whacking a tree and it bends just as easily as before hammering! :-( But this is where I'm curious about technique. How much, how hard, how long? How deep does the hardening effect go???
Here is the sword starting to come together. I'm going to finish it completely whether it performs or not because it will make a very dramatic and beautiful blade after etching: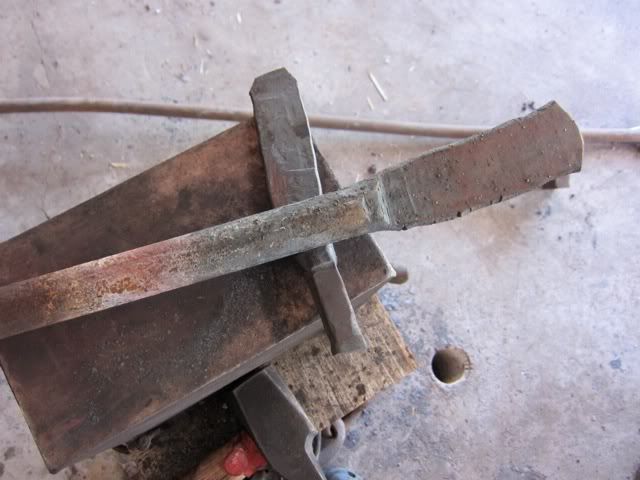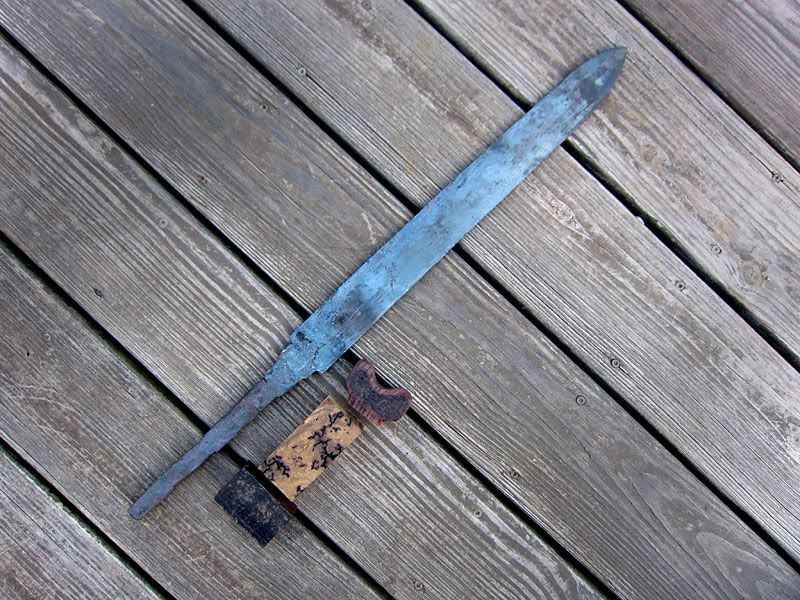 Anyway.. hope this is of interest to folks here.